Fixed Base Operator (FBO)
Since 1978, Orchard Beach Aviation has provided pilots services and resources at Manistee County Blacker Airport (MBL):  These services include:
Pilot Lounge
Crew Car
Rental Cars (provided through Victorian Car Port – 231-723-9840)
Wireless Internet
Conference Room
Catering
Ice
Aircraft Maintenance if needed (through Cadillac Aircraft Service)
After Hours Services
Tie Downs
Flight Planning Computer
Towing (limited aircraft)
Hangars (small aircraft only, when available)
Shuttle – transportation to Casino (Provided by Little River Casino Resort)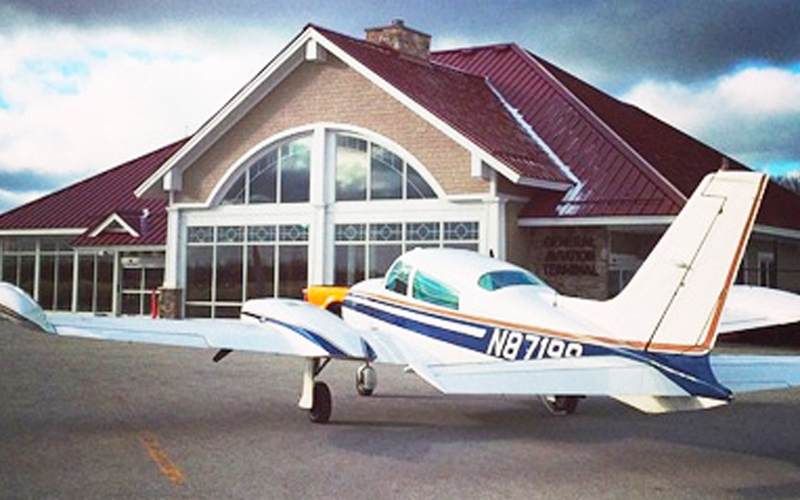 HOURS OF OPERATION:
Summer – 8am – 8pm Daily
Fall – 8am – 7pm Daily
Winter – 8am – 5pm Daily
Aircraft Rental
Located inside of the Manistee Airport, Orchard Beach Aviation offers aircraft rental to pilots who wish to fly and enjoy the local area, or explore the beauty of northern Michigan. Our Cessna 172M models are extensively maintained, and are available to you after a brief checkout with our experienced pilots.
Aircraft rate is $120/hour wet (fuel/oil included) and fuel bought on a flight will be reimbursed (based on current fuel prices).
For more information call Orchard Beach Aviation at 231-723-8095 or visit orchardbeachaviation.com